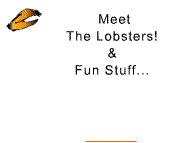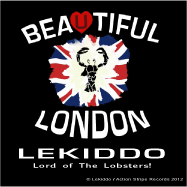 My Beautiful Pinchy Pinchy kiss kiss people,
I welcome you to the official

website :-D
of LEKIDDO - Lord of The Lobsters!

LEKIDDO - Lord of The Lobsters! remains No.1
Number 1, #1
with #ToTheBeach
in Victoria and Albert Museum's
The Glastonbury Festivals People's Playlist
https://www.vam.ac.uk/articles/the-glastonbury-festival-peoples-playlist




Have a Lobsterliciously #Clawsome 2020
Beautiful PinchyPinchykisskiss Peoples Everywhere
#ShowMeYourClaws with Lobster Love
LEKIDDO - Lord of The Lobsters!

We Lobsterliciously SOLD OUT in York - Thank You ALL ...And Thank You New York Brass Band Lobsterliciously
LEKIDDO - Lord of The Lobsters! returns to Glastonbury Festival 2019
Spreading the Lobster Love
#PinchyPinchykisskiss
https://www.glastonburyfestivals.co.uk/line-up/line-up-2019/?artist#letter_l



Singer, Songwriter, Producer, uplifting joyous
5/5 stars Guardian rated and V&A's
The Glastonbury Festivals People's Playlist
No.1 Number 1 #1 artist
LEKIDDO - Lord of The Lobsters!

Performing and entertaining live at festivals
and parties in the UK and Internationally.
bookings shop

SHOWREEL No.2







Dame Helen Mirren
Spreading the Lobster Love

- Dame Helen Mirren
Dear Lekiddo - Many thanks for your kind note. Spread the Lobster Love. With all good wishes, Helen M. #lekiddo #lordofthelobsters #itschristmas


New York Brass Band + LEKIDDO – Lord of The Lobsters! The Crescent, York Thursday 19th December, 7.30pm AND Friday 20th December, 7.30pm The New York Brass Band Christmas Party on Thursday 19th and Friday 20th December promises to bring some of the best of Glastonbury's Theatre and Circus Field to Yorkshire for a massive Xmas party. New York Brass Band and Lekiddo Lord of the Lobsters have done over 100 sets at Glastonbury since 2011 it's our first collaboration in Yorkshire 2019 has seen New York Brass Band play some of the biggest parties on the planet including Carnival in Rio de Janeiro, Glastonbury 2019, Notting Hill Carnival in London and Cork Jazz Festival. After a summer tour that took in Switzerland, Italy, Luembourg, Croatia and The Netherlands the band is very excited about ending the year with two hometown gigs. Once seen you'll never forget LEKIDDO – Lord of The Lobsters!.  His entertaining joyous pop act really catches the imagination of festival and partygoers who seem to be mesmerized, returning again and again to join in with the memorable songs and "Pinchy Pinchy kiss kiss" dance. Check him out here: http://www.lekiddo.com/home.html

Anna - Theatre and Circus independent reviewer says:
"Lekiddo King of the Lobsters completely lost me. It was weird and I thought a bit creepy but people seemed to absolutely adore him. It felt like I'd interrupted some weird cult. The audience reactions proved me to be in the minority but I am still haunted by the phrase 'Show me some love to your Lord all my pinchy pinchy kiss kiss peoples' "

"





Click for...
Lobsterlicious KIDS & ADULTS Lobster T-Shirts


Out Now... #LeaveNoTrace on iTunes, Spotify etc...
LEAVE NO TRACE, IN FIELDS WE DANCE
by
LEKIDDO - Lord of The Lobsters!


23-26 Aug 2019, Camper Calling Festival - Dance Big Top stage - LEKIDDO - Lord of The Lobsters! All hail LEKIDDO, LORD OF THE LOBSTERS, pincher of the claws. An institution at Glastonbury and renowned King of Crustaceans, LEKIDDO has an army of devoted fans already. We are so thrilled to welcome him to Camper Calling, where he'll be performing in our Dance Big Top all weekend! So wave your claws in the air like you just don't care, and don't forget...Pinchy Pinchy, Kiss Kiss!

TRUCK 2019 Truck Festival news: The Rockin Chair just got bigger! Latest update from Truck Festival The Rockin Chair just got bigger! Including Friday and Saturday Comedy PLUS Friday night entertainment from the one and only LEKIDDO – Lord of The Lobsters! #PinchyPinchyKissKiss




@unkmari says: Look for @lekiddo Lord of The Lobsters! and you won't be disappointed

https://open.spotify.com/user/richardmunden/playlist/3DIMmb1vKyFQOpLwXmppv8
@TheGlastoThingy Every year, original Thingy contributor @BraveSirrrRobin makes a Spotify playlist based on acts either confirmed for Glastonbury or marked as tbc or strong rumour on @eFestivals. Songs chosen are taken from recent playlists. 2019 version is up & running.


It's Christmas
Thanks for Spreading #ChristmasLobsterLove PinchyPinchykisskiss

Out Now
iTunes http://apple.co/1HMviy0 Spotify http://bit.ly/2bvgZGr
Twitter - ChristmasLobsterLove @ItsChristmasFun Facebook


Guy Oldson says:
Great bloke who took the time to chat and make the grandchildren laugh..
Lets have a fun Xmas song this year.
Don't be chicken Go Lobster
See Tim Jonze 5/5 stars review #TheGuardian
https://www.theguardian.com/music/musicblog/2015/dec/18/why-lekiddo-lord-of-the-lobsters-should-be-made-christmas-no-1







LEKIDDO - Lord of The Lobsters! Described by The Guardian as "unrelentingly joyous", LEKIDDO ­ Lord of the Lobsters! Has become somewhat of a cult at Glastonbury, performing numerous times on different stages he's built up an army of devoted fans and a live act that has become legendary. Time to see what all the fuss is about then as Lekiddo joins us at Camp Bestival for the first time for a show that promises to be a spectacular highlight of the festival.
...All Aboard :-D
LEKIDDO - Lord of The Lobsters! is performing live at Camp Bestival 2018
Lulworth Castle, Dorset, 26 - 29th July 2018
tickets - http://www.campbestival.net/tickets


LEKIDDO - Lord of The Lobsters! is lobsterliciously live at Belladrum Tartan Heart Festival 2018
Inverness, 2nd - 4th August 2018
The one and only LEKIDDO - Lord of The Lobsters! is set to join us at Bella 2018 on both the Venus Flytrap and Bella Bar stages.

LEKIDDO has become an institution at Glastonbury over the past few years with him appearing on many 'acts you must see' lists! From The Guardian on his 2015 Glastonbury appearance; "Let me see your claws," Lekiddo tells his cult devotees at one point, before handing out santa hats and launching into, of all things, a Christmas song. But it's also unrelentingly joyous ­ all major chords and cheesy sugar-rush hooks…….. There's a nod to 80s disco here, the odd bit of tropicalia thrown in, and some bizarre/terrible lyrics. But, ultimately, this is outsider music that is all the better for not having a clue how to fit in.

BIG Lobsterlicious Private Evening - 21st Birthday Surprise Party x April 2018 - St. Andrews, Fife, Scotland. Dear Lekiddo You have made us all so happy! We danced around the kitchen last night when we got your email. We are thrilled to have you entertaining for our daughter's 21st Birthday party.


LEKIDDO - Lord of The Lobsters! is performing live at Glastonbury Festival 2017





















The live entertainment is charismatic, high energy and infectious pop songs
from LEKIDDO - Lord of The Lobsters!

As the Guardian said: "Unrelenting joyous Euro disco
...Lekiddo's sugar-rush, outsider pop is the heart of the party".
This engaging show raises the tempo and audiences generally feel compelled to engage
and join the singing and dance routines - We call this Spreading the Lobster Love.


As Seen On TV
LEKIDDO - Lord of The Lobsters! had another Lobsterlicious Glastonbury Festival 2017 with again 5/5 star reviews,
a 'must see' mention in The Guardian & Sunday Observer, BBC National News coverage + interview & performance
with Ian McMillan on The Verb, BBC Radio 3 http://bbc.in/2tFOaj4 broadcast Friday 14th July 2017



BBC Music at Glastonbury
BBC Radio 3, The Verb with Ian McMillan lobsterliciously interview
Glastonbury 'cult' legend, LEKIDDO - Lord of The Lobsters!
click here to listen again





Something Lobsteliciously New for the Summer - Out Now!


Over eight thousand +8k beautiful #PinchyPinchykisskiss peoples
singing and dancing Spreading the Lobster Love with
LEKIDDO - Lord of The Lobsters!
at Gateway Stage, Theatre & Circus Fields, Glastonbury Festival 2017.



It's Christmas
Thanks for Spreading #ChristmasLobsterLove PinchyPinchykisskiss
Out Now
iTunes http://apple.co/1HMviy0 Spotify http://bit.ly/2bvgZGr
Twitter - ChristmasLobsterLove @ItsChristmasFun Facebook


BILLIONAIRE BANS CHRISTMAS #ChristmasLobsterLove PinchyPinchykisskiss




http://www.glastonburyfestivals.co.uk/line-up/line-up-2017/?artist#letter_l


Here's a 1 minue and 15 second clip from a live show


"... the 'lord of the lobsters' stakes a claim to one of the great British musical traditions: gloriously charismatic pop.
... and it is not to be missed." - The Musician
... And what Glastonbury Festival described as a cult classic.
"We are happy to invite you back... There is always good feedback about you, you are a true crowd pleaser."












SHOWREEL




The Guardian gave him the 5/5 STARS Glastonbury review ­
"It's only Thursday night and it feels like Glastonbury 2015 has already peaked
… the bar has been set. http://gu.com/p/4a6ad/stw"


@timjonze #Lekiddo gets mobbed after his storming
#Glastonbury set #GuardianGlasto
@jamie_w_fullerton1983 Love that guy. Did he play 'To The Beach' or whatever it's called? The hit.
@timjonze @jamie_w_fullerton1983 ended with an extended version plus a Capella
@sabmothegreat @popsums

https://www.instagram.com/p/4YxaOBJCJ5/






























Now on over 76 UK radio playlists
5/5 stars Guardian rated Christmas track & video tipped for Christmas No.1
It's Christmas (I Bet You Don't Know What I'll Bring You) [PPkk Remix]
by LEKIDDO - Lord of The Lobsters!


Out Now iTunes http://apple.co/1HMviy0
Out Now Google Play http://bit.ly/1H0dViD
Out Now Amazon http://amzn.to/1Lxc3Zy
Spotify http://bit.ly/2bvgZGr
Share facebook http://on.fb.me/20RjS7X
Twitter - It's Christmas PPkk @ItsChristmasFun
Lobsterlicious Advent Calendar Lekiddo.com/ItsChristmas


Continue reading
http://www.theguardian.com/music/musicblog/2015/dec/18/why-lekiddo-lord-of-the-lobsters-should-be-made-christmas-no-1


LEKIDDO - Lord of The Lobsters! - It's Christmas "The Happiest Video You'll See Today
...It will give your party playlist the sparkly makeover it has been crying for."
Natalia Kinsey - CultureTiger http://www.culturetiger.com/2015/11/lekiddo-its-christmas-happiest-video_30.html

@MumsPanal: "@ItsChristmasFun @guardian That's one crazy Christmas song and we love it"

Helen Stokes, Helen Jones ­ Chilli PR , TV Promotions: "This is very joyful and great..."

Susan Russo - Portugal, 23 Nov 2016 "I just watched it - it's very cheerful and jolly - certainly fun to listen to at a xmas party
or to hum to when venturing thru the throng of shopper in the quest
for a nice chrissy presy!! Well done!"

Veera Johnson - Johnson Capital Advisory "I love the christmas video!! The guardian review was right"








Rotterdam Pride 2016 says: Lord of the Lobsters! Ongelooflijk vrolijke eurodisco van een Britse happyboy
(translation... Rotterdam Pride 2016 says: LEKIDDO - Lord of the Lobsters! Incredible gay eurodisco from a British happyboy)



TOPSTUK. is op 23 september dé openingsparty van het weekend van Rotterdam Pride 2016,
En TOP dat LEKIDDO, onze special guest, zijn Lobstericious Lobster Love komt verspreiden!
We zien je de 23e!
(translation... TOPSTUK. on September 23 the Opening Party of the Weekend Pride of Rotterdam,
And TOP (headline act) which LEKIDDO, our special guest, his Lobstericious Lobster Love will spread!
We see you 23!















"... the 'lord of the lobsters' stakes a claim to one of the great British musical traditions: gloriously charismatic pop.
... and it is not to be missed." - The Musician
... And what Glastonbury Festival described as a cult classic.
"We are happy to invite you back... There is always good feedback about you, you are a true crowd pleaser."





Tim Jonze on Twitter: "One of the strangest, most brilliant #Glastonbury
shows I've ever seen http://t.co/ygZKBxgxaM"
LEKIDDO's sugar-rush, outsider pop is the heart of the party. 5/5 STARS _ LEKIDDO - Lord of the Lobsters! at Glastonbury 2015 review - unrelentingly joyous Euro disco. The Guardian


Back to BacK to BacK 2013 and 2014 ...and we're BACK 2015... LEKIDDO - Lord of The Lobsters! live at Glastobury Festival 2015, Glasto T & C, Pinchy Pinchy kiss kiss


GLASTONBURY FESTIVAL 2015, Theatre & Circus presents live
LEKIDDO - Lord of The Lobsters!
Fri 26th / Sat 27th / Sun 28th June
each day
at THE SUMMER HOUSE STAGE in Glebeland T& C 13:15 - 13:45pm (Sun 28th 13:05-13:35pm)
and each day
in Bella's Field - A LITLLE MORE SENSATION Stage, Headlining 18:35 - 19:05pm

Also Special Performance Thursday Night 25th June, 21:00 - 21:30pm
live at THE RABBIT HOLE STAGE in The Park Field

...And Saturday 27th June 17:30 - 18:15pm
Field of Avalon - AVALON CAFÉ STAGE becomes "a happening Cafe"
with Another Special live Performance by
LEKIDDO - Lord of The Lobsters!
It's going to be Lobsterlicious!!!
See you there...
Pinchy Pinchy kiss kiss
for more details of LEKIDDO - Lord of The Lobsters! Glasto showtimes click here







BIG GREEN CARDIGAN FESTIVAL 2015, 4th-6th September
present live
LEKIDDO - Lord of The Lobsters!
Friday 4th September
Mrs Yarrington's Stage
21:30 - 22:00pm
Cripps Corner, Battle,
East Sussex, TN32 5SA, England






Shindig Weekender Festival 2015
presents live
LEKIDDO - Lord of The Lobsters!
Sat 23- Sun 24th May 2015
Gilcombe Farm, Brewham, Bruton, Somerset, BA10 0QE, UK



Wow!! Lobsterliciously delighted
LEKIDDO - Lord of The Lobsters! has made it
to final 120 from thousands of entries
@GlastoFest Emerging Talent Competition
(for a Main Stage Slot) #ETC2015 ...see http://glas.to/ETC15long

Glastonbury Festival (official) Our 2015 Emerging Talent Competition longlist has just been revealed! Check out the UK/Ire's best new acts including LEKIDDO - Lord of The Lobsters! at http://glas.to/ETC15long #ETC2015 lekiddo.com


lekiddo.com

Artist

: LEKIDDO - Lord of The Lobsters!

Title

: It's Christmas (I Bet You Don't Know What I'll Bring You) [PPkk Remix]

A joyous pop sensation and Pinchy Pinchy kiss kiss production by

LEKIDDO - Lord of The Lobsters!

It's Christmas (I Bet You Don't Know What I'll Bring You) [PPkk Remix]

is delivered in the tradition of euphoric Christmas anthems.

LEKIDDO - Lord of The Lobsters! is a charismatic energetic Pop singer

songwriter & producer & social media's most talked about artist at

Glastonbury 2014


HOT NEWS!!!

From: The man in charge of glastonbury media: Subject: That Lord of the
lobsters chap you had in T&C
Feel like I've seen more tweets about how
great he was this year than any other act at
the Festival!
And
Looks like your trending!!!!
Thanks for all your hard work this year. It helped make it another very special festival.
Very best wishes
H... T&C

And LEKIDDO - Lord of The Lobsters! got mentions on Radio 1 festival highlights, + the Telegraph and Guardian.
Other festivals this year have included Headline Act at Bat Country Festival & Cardiff Harbour Festival.


Huw Stephens, BBC Radio 1 DJ says: "Jason, Michael &
Josie say: 'My Glastonbury Highlight was LEKIDDO - Lord of The Lobsters!'
...he sounds AMAZING!!!"



GLASTONBURY FESTIVAL 2014, Theatre & Circus presents live
LEKIDDO - Lord of The Lobsters!
Fri 27th / Sat 28th / Sun 29th June
each day
at The Summer House Stage in Glebeland 12:45 - 13:15pm
and
in Bella's Field - A Little More Sensation Stage, Headlining 19:00 - 19:30pm
Also Special Performance Thursday Night 26th June, 22:00 - 22:30pm
live at The Rabbit Hole Stage in The Park Field
It's going to be Lobsterlicious!!!
See you there...
Pinchy Pinchy kiss kiss
http://www.glastonburyfestivals.co.uk/line-up/line-up-2014/





GLASTONBURY FESTIVAL 2014 presents live
LEKIDDO - Lord of The Lobsters!
25th to 29th June



Thanks for Spreading the Lobster




Pinchy Pinchy kiss kiss



LEKIDDO - Lord of The Lobsters!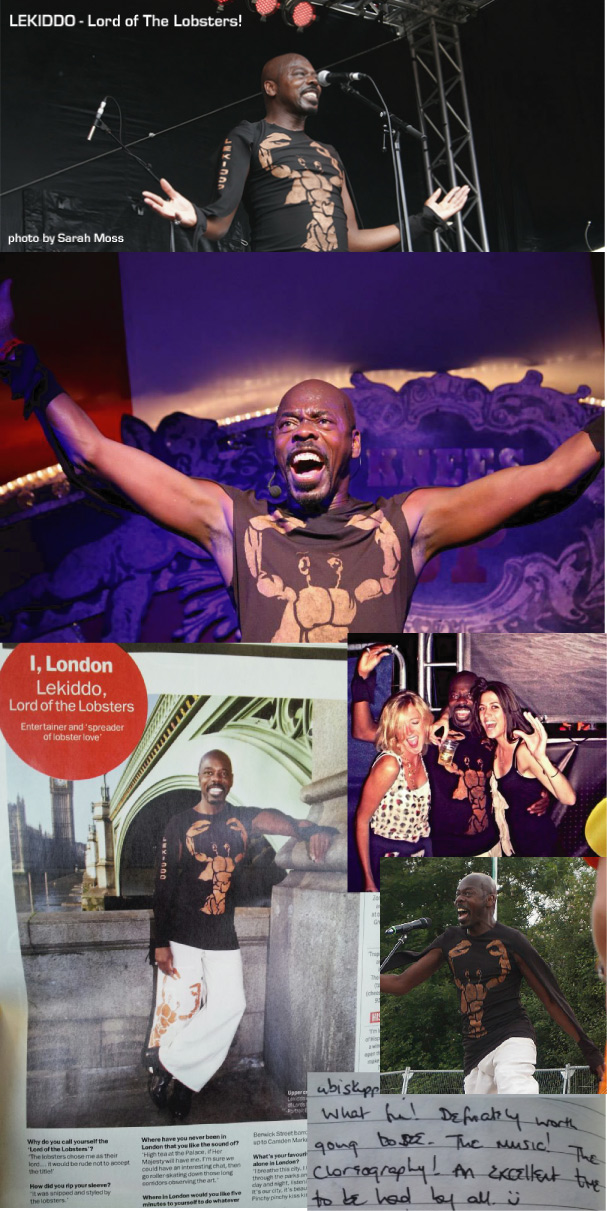 LEKIDDO ­ Lord of The Lobsters! is a live singing, uplifting joyous pop sensation, performer and entertainer, raising the "feel good" factor on the dance floor. His audiences find getiing involved in with the "Pinchy Pinchy kiss kiss dance" irresistable - Spreading the Lobster Love.


LEKIDDO - Lord of The Lobsters! is a regular on the festival and party circuit. Festivals have included Glastonbury, Lounge on the Farm, Cowes Week, Garlic Festival, Bournemouth Festival, Offset and many more.



(read more)

Glastonbury Festivals - Areas - The Gateway www.glastonburyfestivals.co.uk/areas/theatre-and.../the-gateway

- Cached LEKIDDO - Lord of The Lobsters! ­ a feelgood, out-of-the-ordinary act ­ a cult classic 'Pinchy Pinchy Kiss Kiss'

Dame Helen Mirren says:
Spread the Lobster Love (read more)

Fearne Cotton (BBC Radio 1) says:
ha who is this new guy, lord of the lobsters on pineapple dance studios! incredible!

…pretty much our new favourite person in the world. The future of music, the past of music, the present of music. The best live act you'll see, ever.
Dom Green - PopArtClub

@HologramTiger: "Kick start the weekend with my latest post about the energetic musical brilliance of @Lekiddo ! http://hologramtiger.blogspot.com/2013/05/lekiddo-lord-of-lobsters.html #PinchyPinchykisskiss"
Natalia Kinsey - Arts, Entertainment & Good Times

Hi Lekiddo
I am glad you enjoyed your time at the IW Festival, everybody certainly enjoyed your performances.
Annie Horne - Green Eye Events Limited, Isle of Wight Festival

Beautiful London
LEKIDDO - Lord of The Lobsters!



'@BenRowe81: "Beautiful London is ace!" - Ben Rowe, TimeOutLondon' @TimeOutLondon. #PPkk http://spoti.fi/1XLzfxq and https://twitter.com/lekiddo/status/314375642319835137/photo/1 http://www.lekiddo.com/LekiddoNxtGigs.html
Alexi Duggins, Ed Marshall & Ben Rowe - TimeOutLondon

On this tribute to the capital, the self styled 'lord of the lobsters' stakes a claim to one of the great British musical traditions: gloriously charismatic pop. Against a Caribbean-flavoured beat, Lekiddo namechecks a range of London landmarks, attractions and activities in a stream of consciousness style. It has something of Blur's Parklife meets Rastamouse, and it is not to be missed.
The Musician, Autumn

A capital tune from The Lord of The Lobsters! "..This one promises to be the sound of summer..."
Ian MacEwan ipcmedia.com
LEKIDDO - Lord of The Lobsters!
THIS CAFÉ
LEKIDDO - Lord of The Lobsters!
To The Beach, live at Monto Water Rats